Modern Day Floral gets to travel a little bit this weekend! We're providing floral and decor for Tammy and Jordan's wedding this weekend and couldn't be more excited! This dynamic couple has incredible taste and talent... we're already excited to share their wedding with all of you readers and we're still a few days away from the actual wedding date! Get excited everyone... it is going to be fabulous!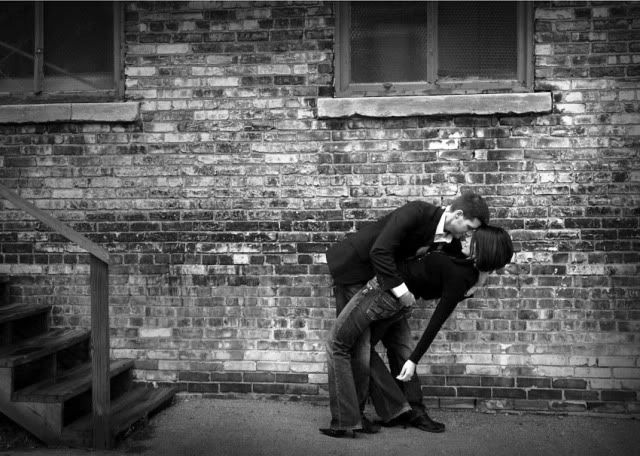 Tammy Gath - Art Director
Jordan Myers - Web Designer
Tell us about the very first time you two met!
"Jordan and I met about 7 years ago at Delta College in Saginaw, MI. I thought Jordan was very arrogant and egotistical and Jordan thought I looked like Katie Holmes. It was a complicated relationship from the start. We actually didn't become friends until a few years later when we re-met at Kendall Collage of Art and Design here in Grand Rapids. We were placed together in a group project and became best friends instantly. The rest is history."
What is your idea of the perfect date?
"Well, we haven't had much time lately, but I think we'd both agree that the perfect date would include a nice dinner following by watching the sun set with a glass of wine on the beach, but we love a good movie in pj's as well."
What is the one thing about your wedding you're the most excited for?
"Being that we're both designers, Jordan and I have put a lot of time into designing all of the details. We wanted to put our personal touch into everything we created so I think we're most excited to see all of our details come together in one day."
Tell about your proposal!
"Our relationship is in some ways summed up in music, in fact Jordan often uses lyrics as a way to express his feelings for me. He popped the question on July 23rd; my birthday. We started the night with dinner reservations here in Grand Rapids. After dinner I thought I was going to get a really long back massage but I had no idea what Jordan had planned. He sat me down on the couch and handed me a card. The card went on to say how happy he was that we had found each other and how much I meant to him. At this point I was still unsuspecting because it was no uncommon for Jordan to write meaningful cards on everyday occasions. However this card was different because there was a guitar pick attached to the left hand side of the card. After reading the card, Jordan took my hand and lead me up the stairs to find our favorite song playing and his guitar mysteriously placed against the wall. Inside were two tickets to a Joshua Radin concert that we had talked about earlier that month. I thought to myself, OK, I already know about these tickets...? At that point I looked at him in confusion and reached for the tickets. As I pulled the tickets off the case, a ring box swung down and opened right in front of me. I was so shocked that I have no recollections of what Jordan said, how he said it, or even how he placed the ring on my finger. The last thing I remember saying was 'did you put this ring on my finger; you have to do it again...'"
We love you guys! Excitement doesn't even begin to describe how we're feeling for Saturday...!!!! Congratulations a little bit early!!!

all images courtesy of the bride and groom!