It has been one crazy summer and as we find ourselves pulling out our yummy cashmere sweaters and comfy cozies, I can't help but feel blessed for the incredible couples we have had the opportunity to work with this season. Although we love all our clients, there are a few that touch our hearts and become lifelong friends. Melissa Metzger is one such person.
On July 3, 2009 at the
San Chez bistro
, Melissa and Marty celebrated their union as man and wife. As you already know I have been anxiously awaiting to share the recap of this event and it was definitely worth the wait!
Jessica Johnston
did an unbelievable job capturing this wedding.
So who doesn't love a bouquet loaded with texture and a touch of sass! The rich raspberry ribbon and stunning brooch gave Melissa's bouquet that extra something special.
Our lovely Miss Melissa holding her bouquet which by the way contains scabiosa pods, mini green hydrangea, green tea roses, mini green cymbidiums, calla lilies, lily grass loops and my personal favorite, the goddess herself, the white phalneaopsis orchid.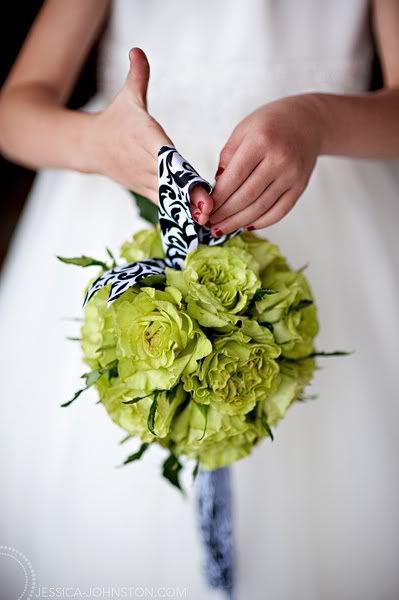 Our one minor challenge with this particular wedding was the ceremony and reception location were same site. We had just a mere 45 minutes to completely flip this room after the ceremony. Here's a peak at the room layout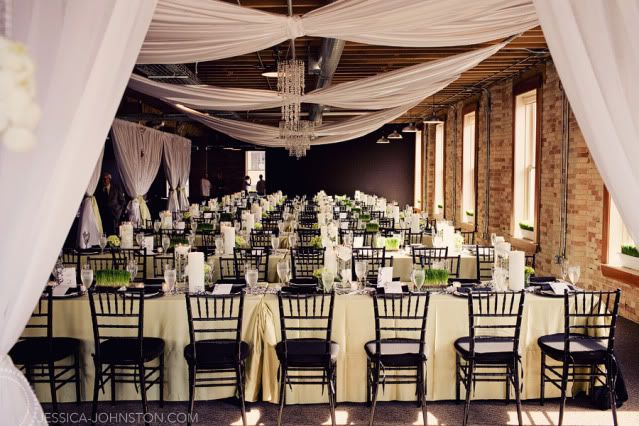 ...and poof just 45 minutes later the reception! This reset came together beautifully and I have to send a high five out to the
San Chez
staff for all their help. Creative people can be a crazy group to work with and thankfully they smiled and accomidated my every request.
My personal favorite, the sweetheart table. This area was where Melissa and Marty shared their vows just moments earlier. The intimate ceremony setting was created by floating sheer white chiffon fabric draped in white dendrobium and crystal strands.
Special Events Rental
did another great job draping the fabric.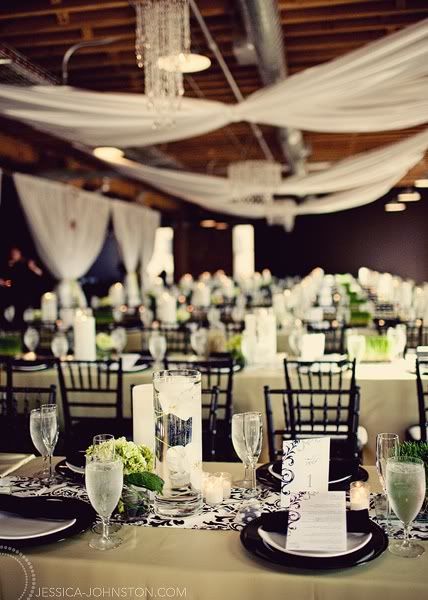 Karen our in-house seamstress not to mention extraordinary designer made all of the custom runners for this wedding.
Watching event go from concept to completion has to be one of the most rewarding parts of our job as event designers. Each detail, whether great or small makes all the difference in the world. I know I speak for the entire Modern Day staff when I say, "WE LOVE WHAT WE DO!" Thank you Melissa and Marty for being such a pleasure to work with. I can't wait to see you in just two weeks. Vegas here we come baby!