After hours and hours of designing (with lots more to go!), we took a break to celebrate Lauren's birthday, coming up this Saturday. Since Lauren is working on her birthday (we love you!), we decided to celebrate a few days early... we all needed the chocolate cake sugar buzz too!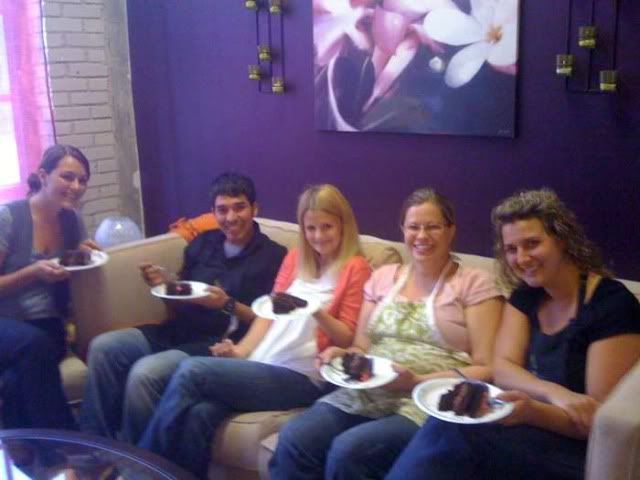 from left to right: Lauren, Rueben, Erin, Karen and Emily (I'm taking the picture on my iPhone)
We love our MDF family... however, we're missing a few people in this picture!
Shout out to Charlie, Jonathan, Ernie, Laurel, Marilyn, Ryan, Kayla and Aaron!!!