This fabulous couple was married on July 11th out of state. We have the extreme honor of providing flowers for their super fabulous and super mod wedding at the EVE club on August 21st... we can't wait!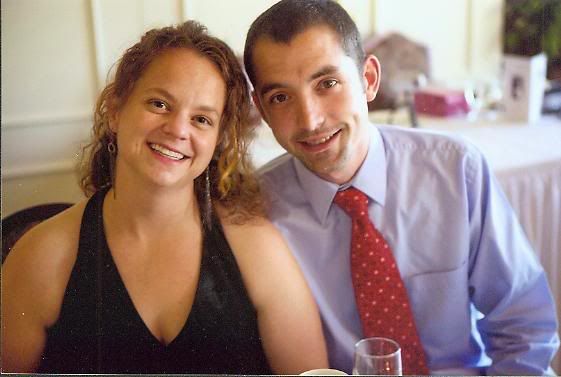 Danielle - Assistant Professor of Communications at GVSU
Jayson - Chef at Gill's in the BOB
Tell us about the first time you two met!
"We met at Northwestern University, in the summer of 2000. We worked together at a summer high school camp that was held at the university. At the time, we were friends - although we fought a lot about work issues. We'd see each other during the summers, but we didn't start dating until 2006, when we met up again, by accident, in Chicago."
What is your idea of the "perfect" date?
"Our perfect date is pretty simple - a good meal, great weather and the chance to spend time together."
What is the one thing about your wedding you are the most excited for?
"Since our wedding has already happened, we're not getting excited for our reception. Since we're from different parts of the country, and have both lived in different states, this is a chance to have all of our friends and family together in one place. We can't wait!"
Tell us about your proposal story!
"After a conversation about friends planning elaborate proposals, Jayson turned to me in the kitchen and said - "if I wait until I get this perfect, I might not ever get to do it, so I want to know, will you marry me?" The rest, as they say, is history..."