Jessica and Kyle are tying the knot this weekend, August 15th at the
Immaculate Heart of Mary
and then celebrating their marriage with elegant style at the
Amway Grand Plaza Hotel
! We're so excited to see this day come together for such a fabulous couple!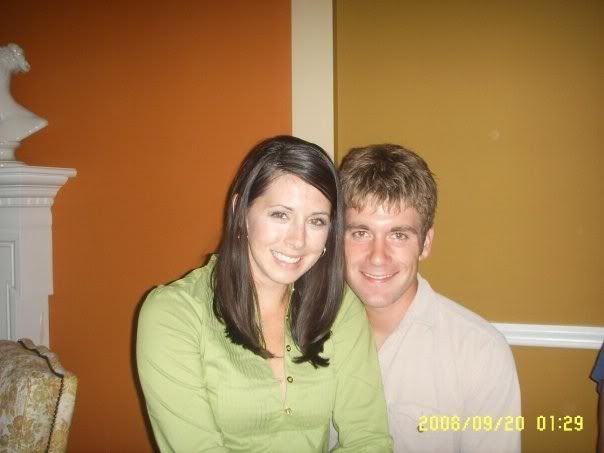 Jessica Talbot - Attorney
Tell us about the first time you two met!
"Kyle and I have actually known each other for most of both our lives. We both attended
Immaculate Heart of Mary
grade school and then Catholic Central High School. We actually rode the same bus growing up and Kyle remembers I was "two stops" after him. We were friends throughout high school but did not start dating until right after I graduated from college."
What is your idea of the "perfect" date?
"Date night for us usually entails going for dinner at a new restaurant that has a nice atmosphere and then maybe catching a movie or heading home to relax and drink wine while watching HGTV! We also love Sunday afternoons of antiquing and discovering new places within our own city."
What is the one thing about your wedding you are the most excited for?
"We are most excited about being married and moving in together. As for the wedding day itself, we just can't wait to see how everything will come together - our amazing flowers, the venue, the food and drinks and plenty of dancing to our band!"
Tell us about your proposal story!
"Kyle proposed on Saturday, December 13, 2008. The weekend before, we went to pick out and cut down a Christmas tree. We had it mostly decorated, but Kyle was waiting to get some of his ornaments from his childhood that were at his parents home. On Saturday afternoon, he called me over after being busy "hanging lights all day at his parents." I went over and Kyle showed me the ornaments he brought back from his parents home. He suggested we hang them on the tree, so we did. I was not suspecting a thing, until he directed me to the other side of the tree to a specific, beautiful ornament. The ornament was a picture frame and inside the frame he had written, "Will you marry me?" and was getting down on one knee when I started to turn around after reading it. It was an amazing night  and we proceeded to head over to our parents houses to celebrate with all our family and to make lots of phone calls!"