Ok
, so if you are reading this you probably already fully grasp the awesomeness that is
Modern Day Floral
but I need to rave about them anyway because they are so worth it.
I first heard about Modern Day Floral through a friend who is dear friends with Jenn, who had just opened a new flower shop. No longer than 2 days after initially hearing about Modern Day Floral, we heard about it again from Michael Lyman at the J.W. Marriott. If you know Michael, you know that his recommendations are usually spot on.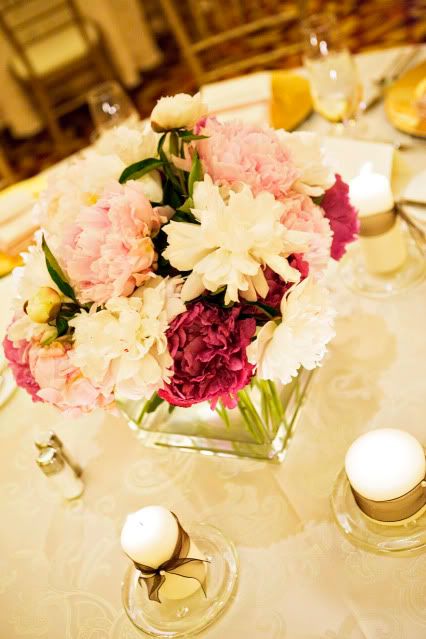 image courtesy of Ben Harrison Photography
After leaving the J.W. we scurried over to the Ottawa St. location and met who is now one of my favorite people in the world. When we walked in and saw Jenn, before even meeting her, there was a huge smile on her face and a welcoming presence that hooked us. Before we knew it, we were signing contracts and committing to Modern Day Floral. She was the second florist we met with and the only one that really listened to my ideas and grasped what I wanted. Grand Jour, elegance and peonies. Lots of peonies.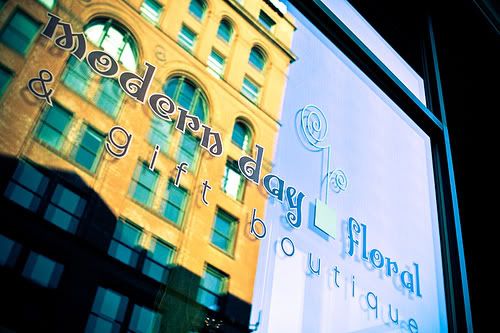 Being a long distance bride was a joy with Jenn as I could always reach her and she was a dream to work with. If I was difficult at all during the wedding process, it was definitely regarding my flowers. I wanted perfection. I wanted something spectacular without spending a fortune and that is exactly what was delivered. In the beginning stages of the process I sent her emails daily of tons of pictures and ideas and she would tell me what it would take and if it would work. She was in constant contact with my mom and I and we never questioned her ideas as we trusted her with my vision and allowed her the freedom to execute it. The professionalism was endless. From the gorgeous mock ups to the ability to get exactly what I wanted when I wanted it. As mentioned in an earlier post, peony have a short seasonal availability but that wasn't a concern of mine as Jenn was able to make it happen. Modern Day Floral also provided us with our incredible linens that we hadn't even gotten around to thinking about. The linens added that special touch that really brought the room together and matched everything perfectly.
The Modern Day Floral team made my wedding what it was. I would not have trusted it with anyone else and they really are the best Grand Rapids has to offer. My wedding was long before they became the hottest ticket in town but I still would never hesitate recommending them to anyone.

Jenn is not only an incredible artist and talented business owner, she is one of the most genuine and sweetest people I know and I am blessed to be able to call her a friend. I mean really what more could you ask for? I got great flowers and a buddy for life. I call that a win!
Coming up, Coastline Studios review and (because Jill touched on a great topic!) Our rehearsal dinner.