In just a week,
Grand Rapids Bride Magazine
will be hosting their long awaited bridal show at the Grand Rapids Public Museum. It begins at 5:00 pm and will run until 9:00 pm. For any of you brides looking for the best vendors in the greater Grand Rapids area... this is the place to be. You will find photographers, invitation designers, pastry chefs and SO many more incredible businesses. I can guarantee booths will never have looked so good!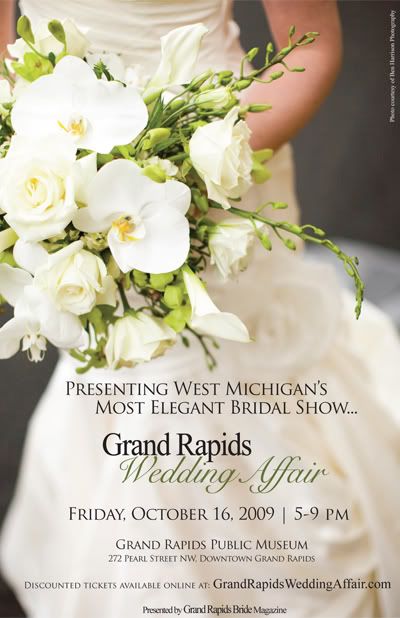 We hope to see you there!!!