Angela and Greg are getting married this Saturday and have a sweet and spicy color palette!!!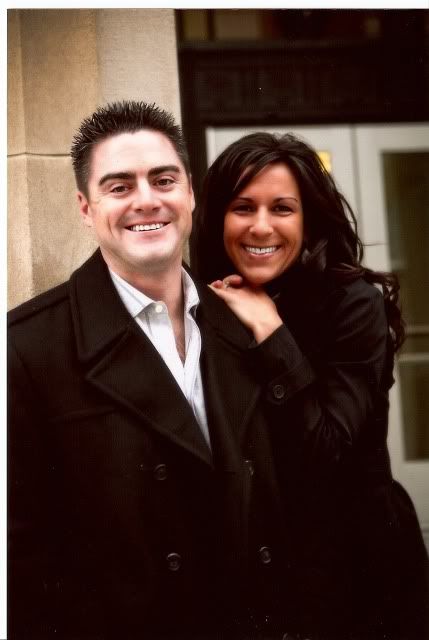 Tell us about the first time you two met!
"We met through our work but the time that we really first took notice of each other was at a Christmas Party three years ago. I was not sure if I really wanted to go or not and ended up going anyways. Angela was there and we started talking and ended up having a lot of fun. At work we are both very professional and confident and thought that the other had an attitude problem but it turned out once we got to know each other that we were the perfect match. The rest is history..."
What is your idea of the "perfect" date?
"During the day we like to do anything adventurous. We love being active together. Some of our favorite things to do are downhill skiing, waterskiing, kayaking, mountain biking, and tennis just to name a few. At night we like to go to dinner at nice restaurants and enjoy fine wine."
What is the one thing about your wedding you are most excited for?
"We are most excited to have all our friends and family together to celebrate. There are not too many chances that you can have all of your favorite people in one place and we are going to take advantage of it. The reception is going to be awesome but the people that are there are really what make it special."
Tell us about your proposal story!
"Greg won a weekend getaway through a work contest. We decided to make it a long weekend and stop in Chicago on our way to the destination. We had a fabulous day in
Chicago
at the
Field Museum
and then spent the rest of the afternoon shopping. We bought two
Vera Wang
wine glasses among other purchases. That evening, as we were getting ready to go out on the town, Greg poured some wine in the new glasses and said a special toast which ended in "Will you Marry Me?"