Introducing a fabulous couple with a white, silver and sophisticated wedding coming up this weekend!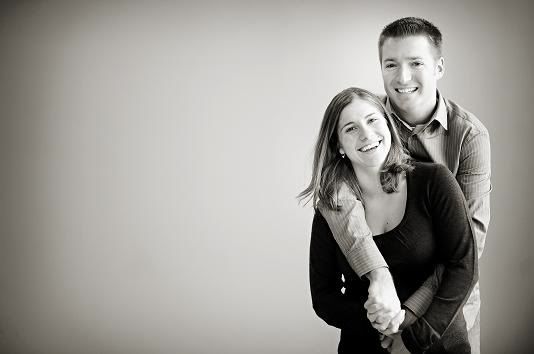 Jessica Behan - Accounting at Kelloggs
Bert Bachand - Auditor at a local CPA firm
Tell us about the first time you two met!
"We met sophomore year at
Western Michigan University
where we had several mutual friends and classes together. It wasn't until our senior year of college, when we attended a work benefit together, that we realized there was something more than just a friendship growing. From that moment on we've been together ever since!"
What is your idea of the "perfect" date?
"It doesn't take us much to have a perfect date. We have the best time when we play a round of golf, spending time on the boat and meeting some friends for a BBQ and a bonfire."
What is the one thing about your wedding you are most excited for?
Tell us about your proposal story!
"Bert took me on a stormy night to spend the evening on the beach in
Grand Haven
to have some ice cream and to watch the huge waves by the pier. After fighting a monsoon of rain on the drive out there, the sky finally cleared. He brought an umbrella in case there was more rain and we sat down on a blanket on the  beach. Just as the sun was beginning to set, Bert surprised me with a beautiful ring and asked me to marry him!"

All images are courtesy of Lisa Kae Photography