This Friday, the 12th, we're soooo excited to have the honor of providing flowers for Kari and David! Enjoy their adorable story!!!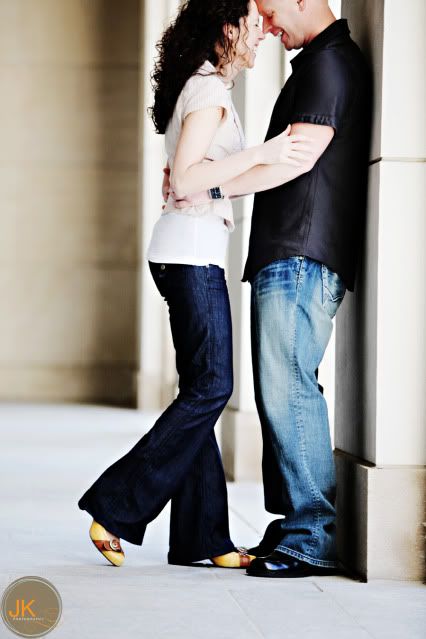 Kari Perez - Medical Office Specialist
David Rawles - College Head Volleyball Coach/Director for his AAU Volleyball Club
Tell us about the first time you two met!
"The very first time we met was at
Grand Valley State University
for club volleyball tryouts. I arrived early to the tryouts (for once in my life I was early) and Dave walked in shortly after I arrived. Dave said to me "I am glad you're here" and that is where our friendship started, 8 year ago now. We developed a great friendship over the years and began to fall in love without really knowing it. When the time was right, Dave let me know how he felt (what a happy surprise for me and a relief) and we haven't left one another's side since then."
What is your idea of the "perfect" date?
"My idea of a perfect date is spending the day in
Chicago
having lunch, dinner, of course shopping and walking hand-in-hand with Dave. One of our first weekends together was in Chicago and it is special to us."
What is the one thing about your wedding you are the most excited for?
"I am most excited to be able to call Dave my husband finally and for our daughter Peyton to be able to spend that special day with us. And of course I am so excited to see my bouquet and tables set-up at the reception - it's a vision I can't wait to see come to life!"
Tell us about your proposal story!
"Dave and I knew we were going to get married it was just a matter of when it would happen. We had been discussing getting married and I knew that Dave was looking for rings. I am a very aware person and not easily surprised - this made it a difficult process for him. Dave told me that it was going to be longer before he would be able to  buy me a ring so he asked if I wanted to go to dinner. Of course I said yes - anytime I can eat salmon I am there! We ate at
Dockers
in Muskegon which is right on the water. We sat along the patio where it was very private. Amidst conversation, Dave asked if I was disappointed that he could not get a ring yet and I replied "no, I know that we will get married eventually." With that, Dave replied, "you know I love you right and I want to spend the rest of my life with you - so how about now?"As he said this he opened up his hand and had my ring in it! It was very sweet and I was surprised. It was the perfect proposal for me, I didn't want a big affair or a lot of people around - it was perfect with just him and me. I have to admit at first I was taken aback and asked Dave if it was a ring from a cracker jack box - I was totally thrown off course."