Imagine standing in front of Tiffany's, someone hands you a large sum of cash and tells you to enjoy...how geeked would you be?!  I know pretty ding-dang excited!!  :)  Well as floral designers working with a client who gives you creative freedom and a budget definitely creates that same sense of excitement.  (Shhh...don't tell my husband I still love a little bling)
The Crush
is the hottest nightclub in Grand Rapids and thanks to Tony, the GM, he is always coming up with outrageous events for the club. This particular party was their annual rainforest event complete with parrots, snakes, waterfalls and hot tubs!  Now seriously do these people know how to throw a party.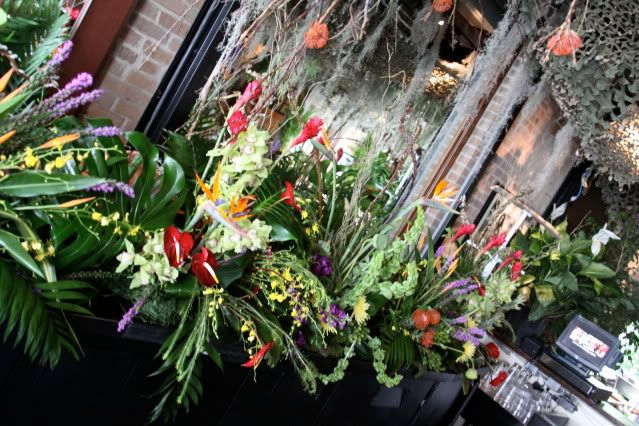 This ginormous design actually had a waterfall that ran behind it and perched perfectly next to the arrangement were two gorgeous Macaw's.  
Talk about swanky soft seating...loin cloth anyone?  
I especially loved this container!
The entire club was dripping in spanish moss, ferns and fresh tropicals.
Crush
of course!