It was over two years ago when I met the amazing Alishan and let's just say, I haven't been the same since. Upon meeting her I instantly feel in love with her sassy nature, impeccable taste and genuine down home personality. She was the bride that we term in the industry as a "DREAM BRIDE!" She trusted her vendors to do their jobs and the end result was a gorgeous wedding that in her own words was PERFECT. During her long planning process I used to tease Alishan about what she would do once her wedding was over. So what better way to keep her busy than having her grace "Petal Talk" as our guest blogger. I'm so excited for all of you to meet her so I'll shut up now and let her tell you a little about herself!!!

Hey y'all! I'm Alishan and on June 14th, 2008 I had the joy of marrying the coolest kid I know, Michael. Why should you care about that...I hope you care not because I married Mike but because I took 20 months to plan what I believe was the perfect wedding from Atlanta, GA.  I will be sharing with you all that I learned throughout the process, the good, bad, ugly and downright humorous, at least to Team Alishan.  That is what I dubbed those that assisted me on my journey to the big day. It's a pretty elite team J But before I go there, let me fill you in on the story of Mike + Alishan. It's a good one if I do say so myself.
While both of us grew up in Grand Rapids, Mike and I met when working at a restaurant together back in the Spring of 2003. He was a cook (and still does most of the cooking) and I was a waitress. It was love over pasta. He is a school teacher and wanted to experience life outside of Grand Rapids, so he got a job teaching in the Boogie down Bronx, in August '03, loved it and stayed there for four years. I on the other hand was born to live in NYC and moved to Manhattan to live life in the big city and moved (note: I did not move for Mike. It was merely a coincidence) in May of 2004.  We broke up for a while and reunited while in NYC.  Living in my favorite city with the man of my dreams was a dream come true. In May 2006, I realized that we couldn't live a truly "adult" life (with a savings account and everything!) in the city and decided to move to Atlanta, and Mike decided to follow.  On October 1st on top of Stone Mountain, he popped the question with the most beautiful ring, I jumped up and down screaming, and the planning began.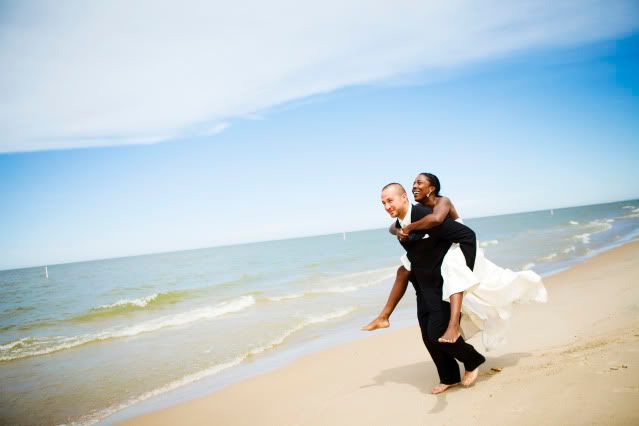 You will have to tune in next week to begin that journey.  You might laugh, you might shake your head in wonder or dismay but most of all I hope you learn and take something you can use away from my experience.  I'm so excited to share this time with all of y'all and will answer any questions you have. Gimme whatcha got! 
Happy Planning,
Alishan
(All Images Courtesy of Ben Harrison Photography)