You can't go anywhere without hearing about the tough, economic times. However, I can honestly say I see TONS of people still out buying flowers! Seriously...our fantastic city of Grand Rapids has not hesitated to purchase flowers for loved ones on a regular basis. What a wonderful thing! Even more than that, I see brides finding ways, or should I say "McGivering" (a word we love to use around here) ways, to make sure they still have BEAUTIFUL weddings, regardless of the economic problems.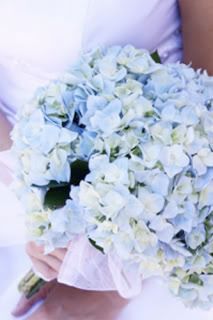 Having said that, I must now introduce our
"Wedding to Go" packages
! These are simple, beautiful, BUDGET-FRIENDLY flower packages. First, the bride picks her favorite flower (choose from Classic Roses, Lush Hydrangea, or Whimsical Gerbera Daisies), then we assemble everything and the bride has someone pick it up! It's super-easy! Honestly. You can read all about it on our
website
to see what each package includes and how much it costs. If you are a bride, do NOT stress about your wedding flowers. There are solutions available to you (
I promise!
) One of
the
most
important goals of mine is to help brides in any way possible.
Modern Day Floral
knows every girl deserves a beautiful wedding!
Happy Planning!

PS. I found this enlightening article titled,
"Six Reasons to be Thankful in Tough Economic Times"
. Optimism is so important. Please take time to read it to give yourself a boost today!